Orange Concert Series Performers Biographies - Page Three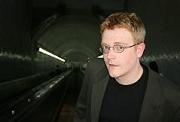 Adam Scott Neal - Composer
Adam Scott Neal (b. 1981) is a composer, originally from Atlanta and now based in New York. He spent a year in Belfast, Northern Ireland, where he worked at the Sonic Arts Research Centre (Queen's University Belfast) and earned his MA in Sonic Arts. He also holds a Bachelor of Music in music technology and a Master of Music in composition from Georgia State University. Adam's music has been performed in the US, Europe, and Canada by such artists as the New York New Music Ensemble, the neoPhonia New Music Ensemble, and Tadej Kenig. Festival appearances include June in Buffalo, the Florida Electroacoustic Music Festival, the New York City Electroacoustic Music Festival, Harvest Moon V, and Electronic Music Midwest.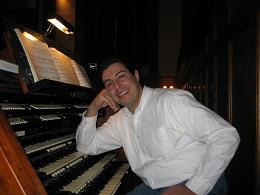 Anthony Mark LaMort - Organist, Harpsichordist, Conductor
Anthony Mark LaMort was born in New York City and grew up in Whitestone, Queens, NY. His primary education was gained at the Flushing Manor Elementary School, The William H Carr Junior High School, both in Whitestone, and the Bronx High School of Science in Bronx, NY. He began working as a substitute organist at the age of 14 and was appointed to his first regular church position a year later. Attending programs at the Mannes College of Music, the Manhattan School of Music, the music schools of the University of Michigan and the University of Iowa, he counts among his musical mentors such luminaries of the organ world as Leonard Raver, Paul Martin Maki, and McNeil Robinson, among others. Active in chamber music, choral direction, composition and in Jazz, Mr. LaMort also plays the harpsichord, the xylophone, vibraphone, and a variety of early string and wind instruments. Mr. LaMort has performed recitals at St. Patrick's Cathedral, St. Peter's Church at the Citicorp Center, and other NYC venues, as well as in New England, the southeast and midwestern United States. Currently serving as Deacon and Assistant in Ministry at Zion Lutheran Church in Maywood, New Jersey and as Minister of Music at the First Presbyterian Church in Orange, New Jersey Mr. LaMort also plays with the 'MacBlues' blues band and performs periodically with a number of NYC based rock bands.
Examples of Mr. LaMort's organ playing may be found at the following websites:
Drop-by Recitals.com
Anthony Mark LaMort, Concert Organist and Composer



Concerts Home | Concert Performers Biographies and Photos | First Presbyterian Church Main Site | Concert Performers Biographies and Photos | Poet's Corner Featured Reader Bios and Photos | Audio Clips | Photo Album | Links to Friends of First Presbyterian Church |