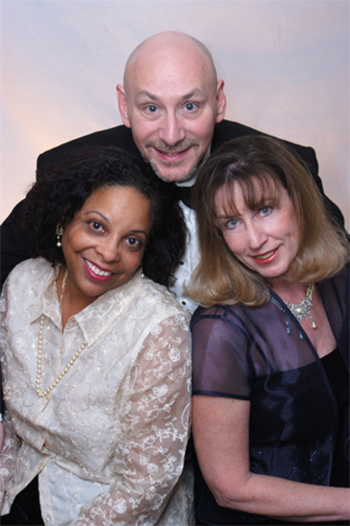 Trio Belle Cantare

Carmen Artis, Soprano
John Hammel, Tenor
Nancy DeRitter Purkiss, accompanist


Trio Bella Cantare are three Northern New Jersey based artists offering a wide palette of musical expertise and experience in a variety of genres and styles. These eclectic performers have extensive backgrounds in the fields of opera, operetta, art song, Neapolitan songs, Broadway and popular music programs, as well as ethnic selections. All of Trio Bella Cantare's artists have professional credits and have performed on many national and regional stages. They offer exquisite artistic virtuosity and energy in programs that suit any occasion or event.

Reviews:

"Carmen Artis and John Hammel are two of New Jersey's musical treasures" - Dominick Ferrara IV, Conductor/Artistic Director Garden State and Bloomfield Concert Bands

Hammel and Artis have....the polish of a great team, with qualities that shine.....their voices a perfect match for each other and the songs they sing - Jane Kreuter, The Recorder Newspapers

Carmen Artis and John Hammel gave a very comfortable, polished and relaxed performance……in the Chalfonte series. Their duet from Ragtime was movingly sung - Jeanmarie Tissot Classical New Jersey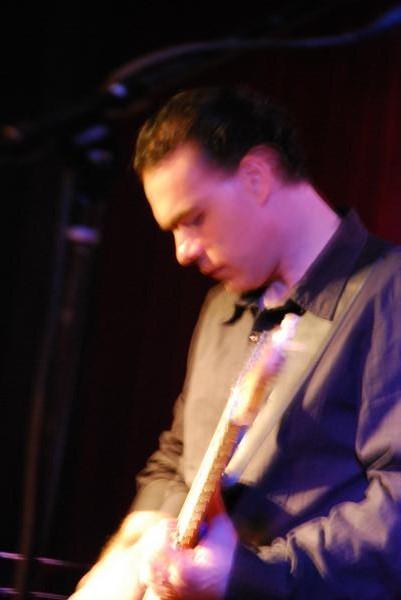 Singer/Songwriter Rob Nolfe

Rob Nolfe grew up in Louisiana and began playing guitar at age 10. Soon after, he began writing music and lyrics and experimenting with recording. In college, he played and performed with rock, blues and funk in clubs, expanding his vocal style. While receiving an MBA and a degree in Economics from Louisiana State University, he also engineered live sound bands and opened a recording studio in Baton Rouge, where he produced local bands and radio spots. After college, Rob relocated to Hollywood where he worked in the music divisions of Mary Tyler Moore Productions and Fox Family Channel, where he was responsible for tracking and analyzing international royalties for the company's various publishing entities. A couple of years later he was in charge of music royalties at Beyond Music, an independent record label affiliated with Left Bank Management. While in LA Rob continued playing in rock and world music groups and worked as a recording engineer for local studios. After 7 years in LA, Rob relocated to New York City and produced the world music release Echoes from Iliria, which is distributed by Sony/BMG. The acclaimed album was followed by a promotional tour at Borders Books & Music stores and live shows, including CBGB's Gallery. For six years, Rob worked for RZO, LLC in New York City, a business management and tour production company that represents The Rolling Stones, Sting, David Bowie and other major recording artists. At RZO, he was music royalty auditor, representing the artists' financial concerns with major labels and music publishers. In 2008, Rob officially launched MZK Entertainment, LLC an artist management, promotions and consulting company in New York City. Through this entity he has consulted with entertainment companies and prepared business plans. On the performance front, MZK puts on an "acoustic showcase" every first Monday of the month at Telephone Bar in NYC's east village. The shows are now being taped for an upcoming local TV show. Rob is now employed for Prager and Fenton, a New York based CPA firm that does business management for some of the today's top recording artists, conducting royalty audits at record labels, music publishers and merchandising companies. While in New York he has been guitarist and vocalist with several recording artists and bands and performs solo acoustic on a regular basis. He is currently working with a prominent producer on his first solo album.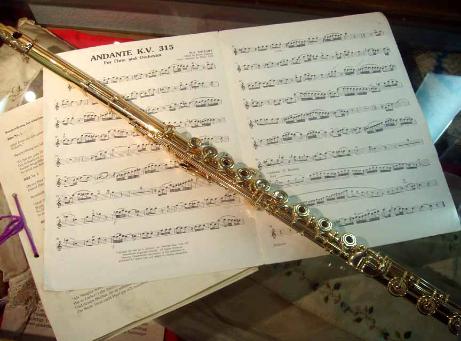 Nadia Kyne, Flute

Canadian flutist Nadia Kyne first rose to national prominence in 2001 when, at the age of sixteen, she was awarded the Grand Award at the National Music Festival Finals, becoming one of the youngest competitors ever to receive this honor. Since then, she has performed throughout Canada, the United States and Japan as a soloist, chamber musician and orchestra member. A recipient of the Canadian Broadcasting Corporation's "Galaxie Rising Stars Award", Kyne has performed concertos with the Vancouver and Edmonton Symphonies, and recently appeared in recital at MoMA's "Summergarden" series, the Stratford Summer Music Festival and the Vancouver Recital Society's "Summer Combustion" Chamber Music Festival. Many of her performances have been broadcast by CBC radio on programs such as Pacific Spotlight, Westcoast Performance, Up and Coming, In Performance, and The Debut Series. As an orchestral musician, Nadia Kyne has played under the batons of conductors such as Otto-Werner Mueller, Rafael Frubeck de Burgos, Riccardo Muti, James Levine, Kurt Masur, Christoph Eschenbach, Sir Simon Rattle, Peter Oundjian, Joseph Silverstein, and Vladimir Jurowski. In March of 2007, while still a student at Curtis, she was invited to play as a substitute in the Philadelphia Orchestra, and the following month performed in Carnegie Hall as principal flutist of the Curtis Symphony Orchestra. The recipient of numerous awards and honors, Ms. Kyne was a recent prize-winner in the Montreal Symphony Orchestra's National Competition, and was also awarded a National Millenium Excellence Award by the Canadian Government. She has won four first place awards at the national finals of the Canadian Music Competition, and was given first prize in all categories for seven consecutive years at the British Columbia Festival of the Arts. A native of Vancouver, British Columbia, Nadia Kyne began her flute studies at the age of four with Jane Martin and Brenda Fedoruk at the Vancouver Academy of Music. In 2003, she was accepted to the prestigious Curtis Institute of Music in Philadelphia, where she received a full-tuition scholarship and held the Alma and Edwin Lakin Fellowship for flute study under Jeffrey Khaner, principal flutist of the Philadelphia Orchestra. She has performed in masterclasses for Maxence Larrieu, Emmanuel Pahud, Mathieu Dufour, Jeanne Baxtresser, Robert Langevin, Peter Lloyd, and Andres Blau. Ms. Kyne has held fellowships for study at the Pacific Music Festival in Japan and the Tanglewood Music Center. Nadia Kyne is a recent graduate of the Juilliard school, where she obtained her Master's Degree in May, 2009.

Concerts Home | Concert Performers Biographies and Photos | First Presbyterian Church Main Site | Concert Performers Biographies and Photos | Poet's Corner Featured Reader Bios and Photos | Audio Clips | Photo Album | Links to Friends of First Presbyterian Church |