Welcome in the Name of Christ!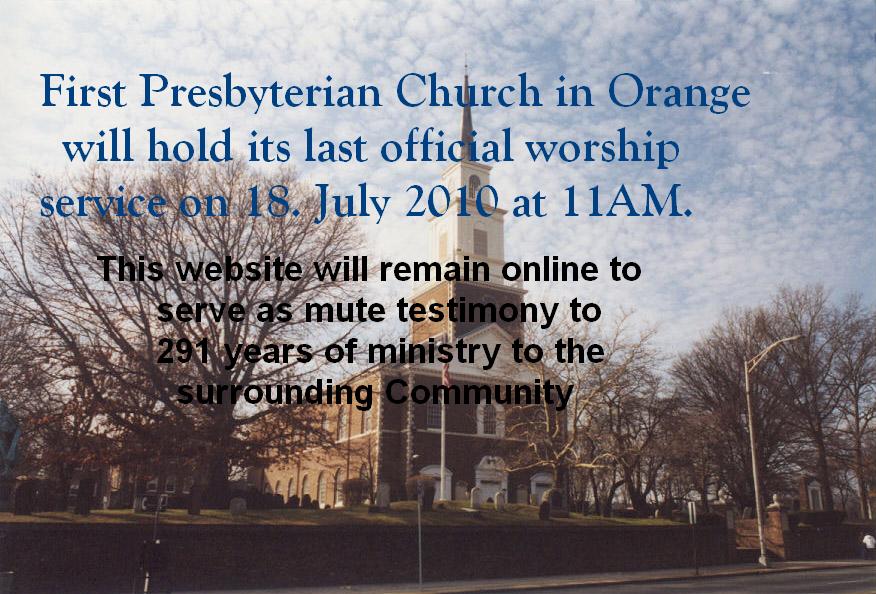 We, the congregation of First Presbyterian Church, Orange are a diverse people gathered from many lands. Having experienced God's transforming love, we are committed to sharing the Good News of Jesus Christ through Spirit-led worship, prayerful study of Scripture and meaningful service to the people of our community.
We welcome you to our website and thank you for taking the time to get to know us better. On these pages you will find information about our ministries and programs, the people who make up our community, information about how you can become involved as a part of the First Church Family.
We wish you the peace of Christ in all your journeys.
The First Presbyterian Church in Orange
Ministers: All the members of the congregation
Minister of Music: Anthony Mark LaMort
Parish Secretary: Bess Whaley
420 Main Street
Orange, NJ 07050
(973) 678-1719