First Presbyterian Church of Orange, New Jersey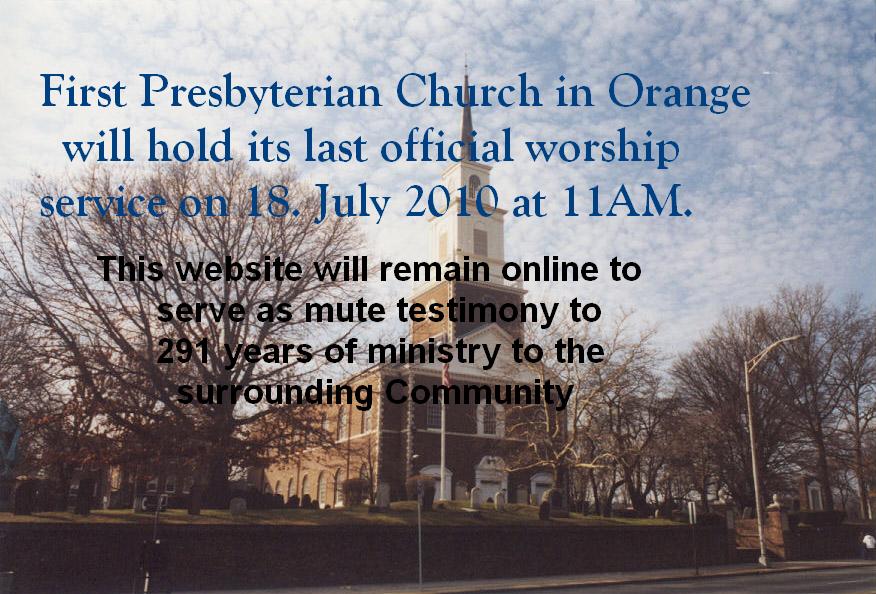 Mission Statement: We the congregation of First Presbyterian Church, Orange, are a diverse people gathered from many lands. Having experienced God's transforming love, we are committed to sharing the Good News of Jesus Christ through Spirit-led worship, prayerful study of Scripture and meaningful service to the people of our community.



Home | Organ Performance | Composition | Organ Improvisation | Instrument Restoration | Links | Purchase Disks | Biography | Upcoming Performances | Concerts at First Presbyterian Church | Resume | Random Thoughts Blog |

My Favorite Things About Angelfire

My Favorite Web sites

Angelfire Home Pages
Free Web Building Help
Angelfire HTML Library
htmlGEAR - free polls, guestbooks, and more!