<![if !vml]>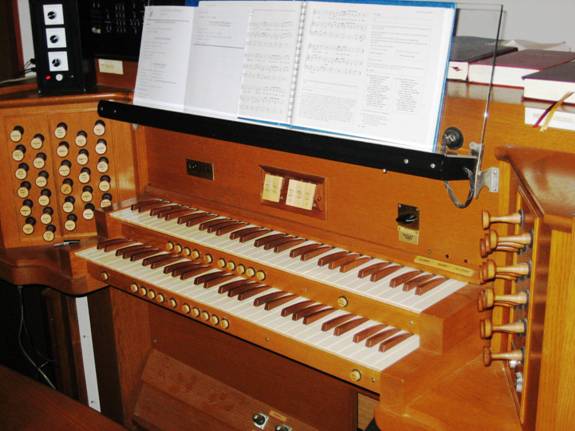 <![endif]>
Console of the M.P. Moller Organ at Zion Lutheran Church in Maywood, NJ where I serve as
 Minister of Music and Deacon
<![if !vml]>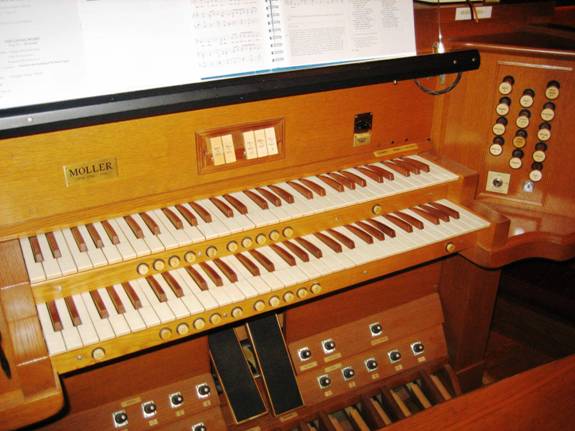 <![endif]>
Another view of the Moller Console.  This instrument has a newly installed Opus II digital relay, built by Essential Technologies.  It is MIDI capable and currently mated with a Kurzweil sound processor
<![if !vml]>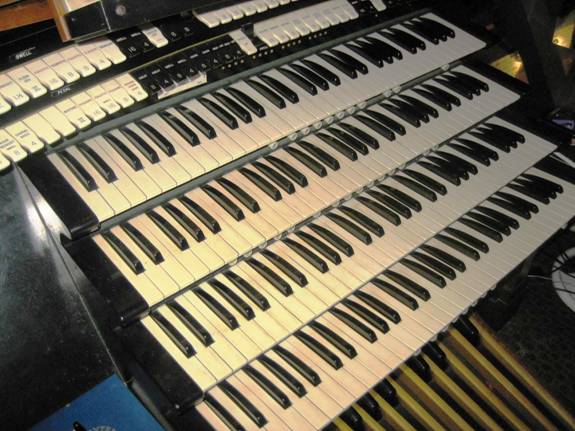 <![endif]>
The console of the Austin organ at First Presbyterian Church in Orange, where I serve as organist and choir master.  This organ has five manual divisions and a substantial pedal division.  Excellent orchestral voicing, an intelligently designed console and superb acoustics make this organ an absolute joy to play!
<![if !vml]>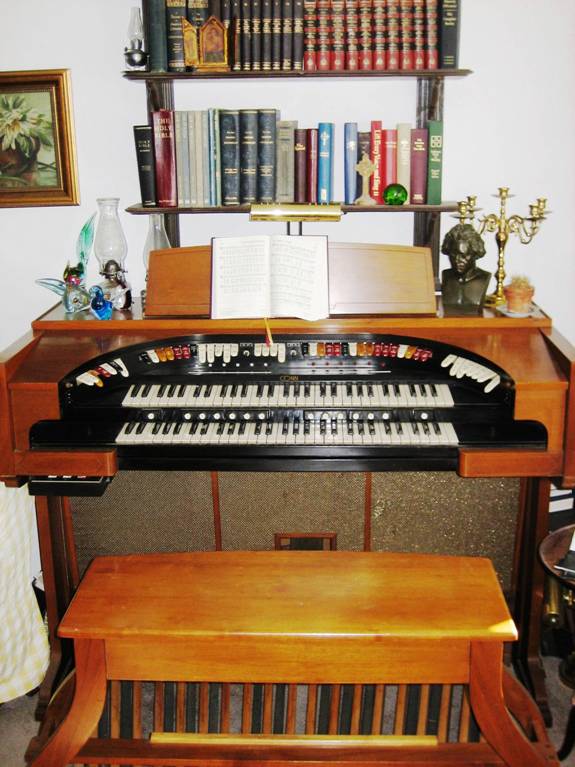 <![endif]>
My home practice organ – late 1960's Conn.  Far better at sounding like a theater organ than a classical organ, it nonetheless has, as one of my teachers was fond of saying, 'keys and pedals and stays in tune and that's all you need for practice.  Actually, Conn built a good product.  It's not a realistic sound by today's digital standards, but it's a good, clear, sturdy and above all, musical sound!
<![if !vml]>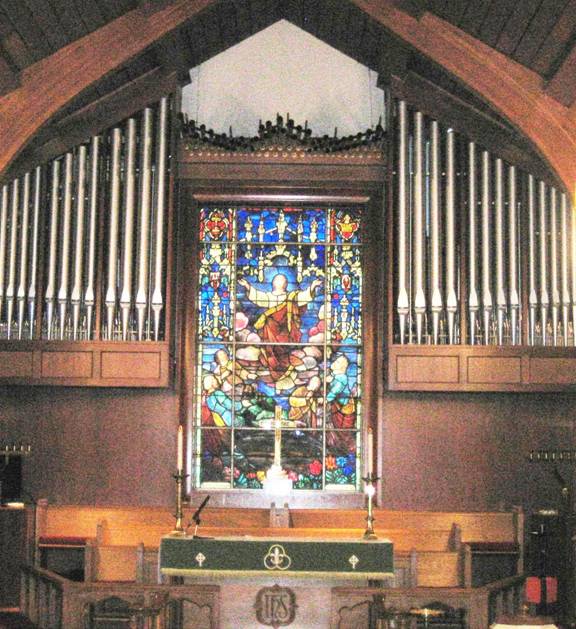 <![endif]>
Façade of the Moller organ at Zion Lutheran
 <![if !vml]>
<![endif]>
Yes, this is how I prefer to record and listen to my music!
No IPOD's here!  Long live analog!
Home | Organ Performance | Composition | Organ Improvisation | Instrument Restoration | Links | Purchase Disks | Biography | Upcoming Performances | Concerts at First Presbyterian Church | Pictures
Email: lunires33@aol.com